Customer testimonials, comments and reviews
here is a link to our trust pilot reviews hippy motors reviews
here is a link to our facebook reviews facebook reviews
link to google google reviews
Inspirational designs, value for money!
What a user friendly, value for money, great service, a spectrum of colours of inspirational designs website! I've decorated a self build campervan and a little car. Wow! So happy with the results I'm ordering more. Wish the world was more hippy happy and we could turn back the clock. Instead, a little thought, a little time, hippy motors can help make you shine!
what wonderful generous human beings who approach their enquiries and orders with joy kindness and enthusiasm, stickers are good quality, restores my faith in human nature
Best decals ever! Super easy to apply! Mine have been on my car for years now - several gas station car washes along with harsh Canadian winters have not made them any less beautiful!! They still look newly applied!!!
Boring silver Seat transformed
I bought the most boring Seat in Madeira, silver like all the others, had to check the number plate every time!!! Now! I can spot it ! I am over the moon with my decals! No-one has a car like mine! Thank you!
Absolutely brilliant company, my decals are stunning, had bubbles a few months ago just received the hares, excellent service very friendly and very quick delivery. Would recommend everytime.

Brilliant company to deal with. Angela and Matt provide wonderful customer service with a personal touch that makes it easy to decide where to go for future needs. The designs are perfect and easy to apply. Love what you are doing!
Regarding my recent order 5614 - I just wanted to say thank you for the amazing customer service. The hand-written note on the receipt was really appreciated and made everyone smile. It makes me want to buy another boat and find another fiance to marry so I can order from you again. :)

Expect to hear from me again someday. Liisa from Finland 16th June 2022
We have just returned from a 16,500km journey through Western Australia. The flower decals we purchased from Hippy Motors for our camper-van stood up to hail, frost, searing heat, and the red desert dirt that is notorious for staining anything it touches. We had so many lovely comments about how gorgeous our van looked. My husband said if we'd been paid for each compliment we could have paid for a chunk of our fuel! The decals are fade resistant and will take anything Mother Nature throws at you. Love the decals. We even met someone in far north Australia with a few from Hippy Motors in her bus!
Jane (via Facebook) September 21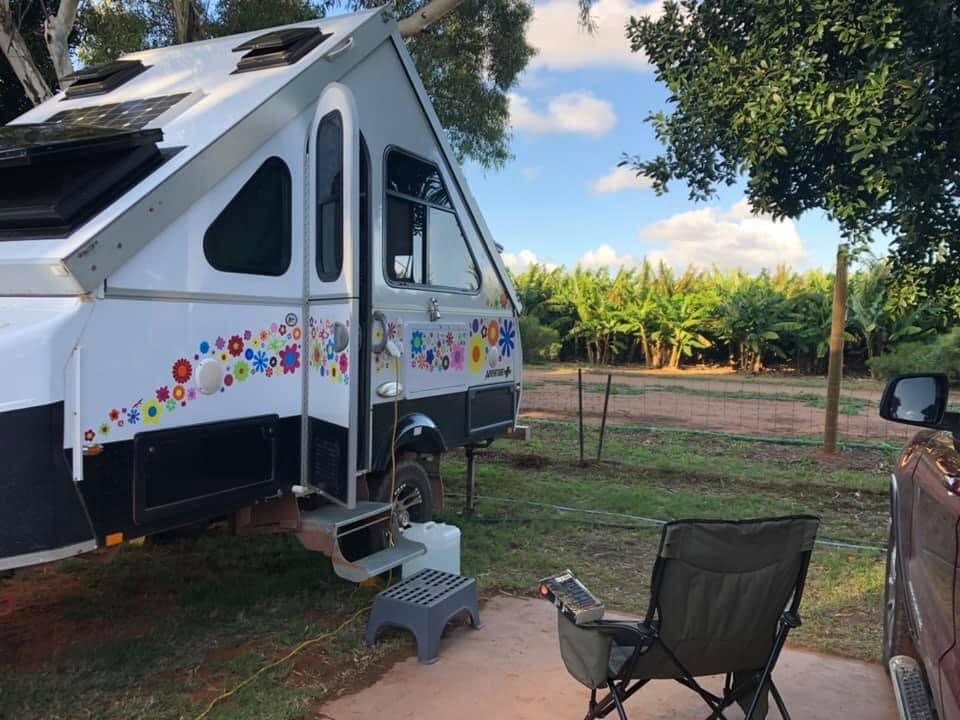 I bought some stickers from you guys around 12 years ago when I lived in England, for my moped. The comments I got were amazing and I was beyond pleased with your product.
Today I received a selection of Paisley decals from you for a bathroom project and once again, blown away. Appreciate two purchases in 12 years doesn't make me a regular customer but hey, 100% satisfaction is great right? I don't usually send and never offer testimonials but I love you guys and what you do! Thank you so much. I am about to order more stickers to complete my bathroom as I want it and I know I will be more than happy when I receive the items.
Really just wanted to let you know how extraordinarily happy I am.....and thank you.
Heather
I'd like to say an extra "thank you!" (so much!), for the beautiful little bees, which have just been delivered! The extra ones are a lovely surprise - as are the teensy butterflies! I'm delighted!
Every time I change my car (usually for a slightly more road worthy, but still "pre-loved" one!), it's beautified with a swarm of your little bees! This is the third time! I love them!
My partner's a Beekeeper, and his ancient Land rover proudly sports your "Powered by Mead" sticker, as well as some of the small bees. And if they're admired - as they often are - we always mention your Company!
Thank you again! With very best wishes Alyson. received 29th Jan 2020
Thank you for the stickers, they're great. Also thank you for the handwritten note on the invoice - it made my day!
Regards M received 29th Jan 2020
Brilliant - great quality, very fast and decent prices ... thank you !
S Coleman 7th Jan 2020
I love these guys, such an easy transaction, quality products, and my new motor now looks the bees knees! Highly recommend :) wazzereightyseven 17th Oct 2019
My cars would be naked without them!!! D Utting July 2019
The only place in the world i can find exactly what i want! B Trueman May 2019
nice to see the personal level of service is still with hippy motors.
not used you guys for good few years now but as my Van's name (The Rony P) was getting a bit Tatty
which is no fault to your product, just ware n tare , probably 6 / 7 yrs worth was time to " refresh" it.
my 3 levellers decals are still looking good though, also about 6 / 7 yes old. nice to have a couple of freebies thrown into the envelope too. great job guys, keep it going
right, time to get the Rony P packed up and ready for Beautiful days. cheers n gone S French Aug 2019
Brilliant... We love Hippy Motors, for our bike stickers! Totally personalised my daughter's new bike, including her mud guards. I also got a sneaky rabbit for my car. Thanks so much, you're wonderful xxx R Thompson Feb 2019
Cant recommend them enough, sent some amazing bonus stickers with our order and have been lovely the whole time!
Made a lovely surprise when covering the nasty scratches on my mums car! E Day Aug 2019
Super Stickers!! I've never had in my Life such a friendly and funny correspondence. Super quick delivery to Germany. I hope my little car is big enough for all the stickers to come. S Slater June 2019
I ordered stickers from Australia to jazz up my daughter's first car. They look amazing and they're clearly such high quality stickers. Thanks for shipping super-fast to the other side of the world! You guys rock! K Philmore Feb 2019
Wonderful, warm and friendly with great products Angela and Matt, nothing is too much trouble for these guys, what ever you ask them to make they make it, they will draw it design it, print it and have it delivered straight away with no delay.
Professional, friendly service, they care for their customers. Whatever stickers, transfers, anything you want to customize your camper van or car, give these guys a try you won't be disappointed.
A Right 2016